Happy New Year!
We've been on our Christmas hiatus where all extra time was spent on all holiday happenings...a quick summary.
We started by hosting a total of 10 for Thanksgiving, due to Glenn's sister getting a kitchen redone (the normal host). After basically wrestling Glenn's mom for the turkey, we kidnapped it, and were able to cook it for dinner. We also made crustless quiche and crudite (appetizers), mashed potato casserole (yum!), waldorf salad, my mom's rolls, broccoli puree, apple pie, and pumpkin pie. Glenn's family brought stuffing, sweet potato casserole, and creamed onions.
After Thanksgiving, we jumped into Christmas prep. Glenn had to work his real job a whole bunch in December, so I largely did most of the decorating. We were excited to use some solar lights for the first time this year. (which, oddly enough have an "on" button that took a bit to find-I had assumed poor sun was hindering the charging and lighting for a bit).
I really like how our outside came. But here are some decoration photos.
(the above photo shows the solar panel for the lights.
Our Christmas tree. (we have 2 angels that are currently MIA) Since we already have 2 we weren't going to buy another. Hopefully they'll appear next year.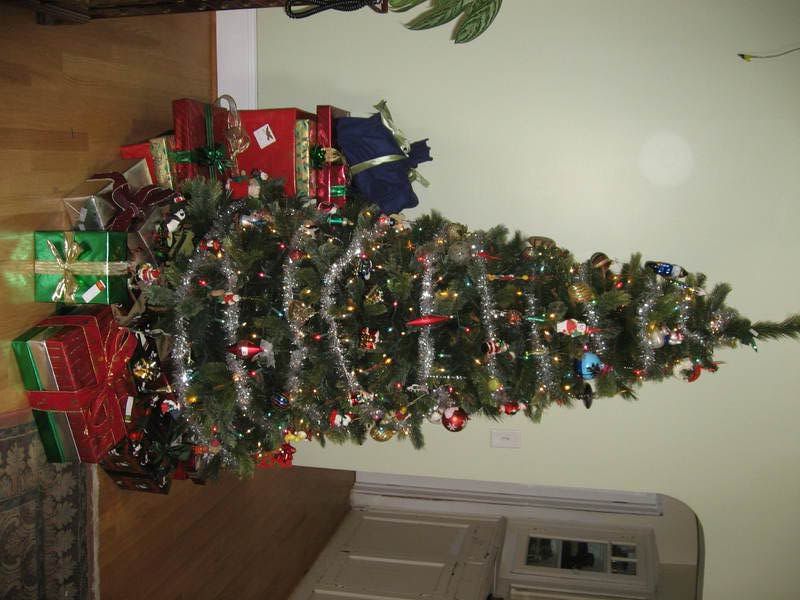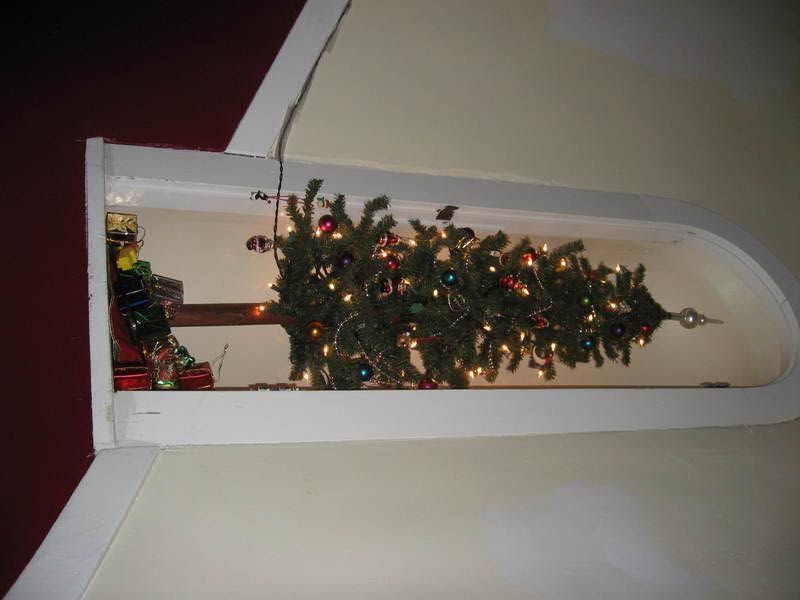 We have a little niche in our hallway which, at this point, has a sole purpose of displaying another tree.
We also did the wide amount of shopping, and card mailing. Oh, and baking! We always do a ton of Christmas cookie baking and distribute the cookies to friends and family. This year, we had 10 kinds of cookies.
We had bourbon balls too...but I must have taken the above photo before we added them.
Oh, and we hosted glenn's family again for his mom's birthday and brother-in-law's birthday. On that day, I had the idea to have our niece and nephews over early to help decorate the sugar cookies. Unfortunately, while this seemed like a good idea (and they did do a great job), our yield from sugar cookies was seriously compromised due to kids and adults alike siphoning them off.

For Christmas itself, we headed to Stowe, Vermont where my little brother lives and works. As a professional chef, he didn't have off any time around Christmas so we all went to him. He has a cathedral ceiling so opted for the 15 foot Christmas tree. (no, that is not a mistype-I did say 15 feet). Since he lived in the land of Christmas trees, it was a whopping $25! For prospective, my mom, brother's girlfriend, and I are all posing in front of it.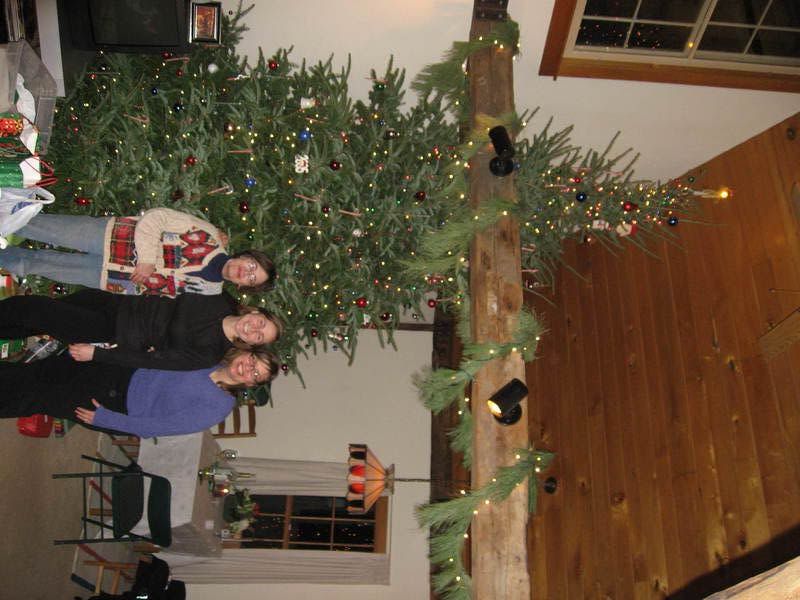 Back in Chicago, we celebrated Christmas with Glenn's family yesterday, January 1. Some gift highlights included, Glenn's pipe wrench ornament (I couldn't resist! We do so much radiator work-that this is perfect-I give him an ornament each year that represents something we did together.)
We also gave Glenn's mom a bag of silver bows which were a surprising hit. (she is quite vocale about saving bows and in December commented on how silver bows were so hard to find, so we gave her a bag that we found 75% off at Target-she was quite thrilled. who knew?)
From a weather standpoint, I've lost track of our snowstorms. It snows, warms up, snows, warms up...so on and so forth. Since returning late on the 27th, I've already shovelled twice. As I write, it is 4 degrees, (much colder when you factor in windchill). Sunday, it is supposed to be 55-go figure. I see from our google hits that we are getting many hits for unfreezing pipes. Best of luck to anyone in that predicament.
Hope your new year has started off well and you had a wonderful holiday. Our near term house projects involve taking our house back from the holiday.
Labels: holidays