We're back -kitchen remodel across many miles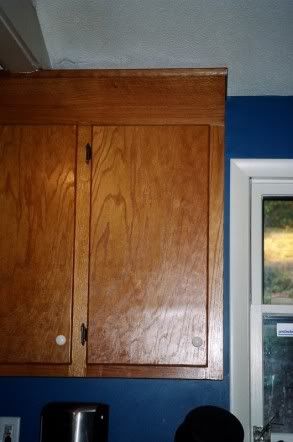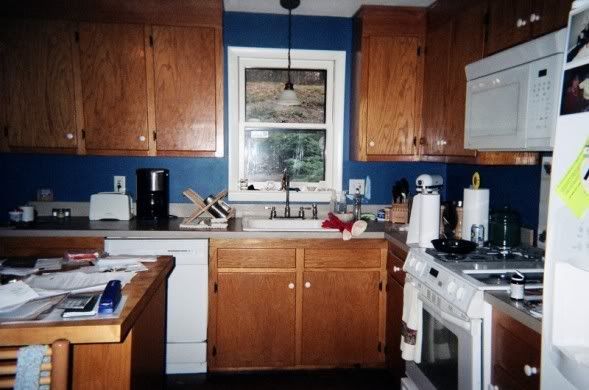 From arguably our most ambitious project ever. We loaded up our tools and braved the 14 hour drive to Connecticut to renovate my mom's kitchen the week of Thanksgiving. Some questioned the feasibility of actually getting it done within our constraints (I promised my mom we'd be out of the kitchen Wednesday/Thursday so as not to impede Thanksgiving). I would have liked to have done some posts while we were away, but we only had one computer between us, and Glenn had to sneak in some work on it each night after the kitchen work.
I'll break up the project into 2 posts-this one, which will give an overview, and another one with more of the nitty gritty details.
Our goal with the project was to increase the marketability and selling price for my mom when she sells her place in the spring. We saw the most value in the kitchen, and decided to paint the cabinets, dress the cabinets up with molding, install a new counter, sink, and hardware, and upgrade lighting. (also in some other areas of the house). Before we arrived, my mom emptied her cabinets, and took down some of the doors. We were able to complete the project over 5 days, with largely just Glenn and I working, and a fair amount of the day on Thursday taken up by Thanksgiving. The total cost (materials) was less than $600.
But, without further ado, how things looked when we finished up: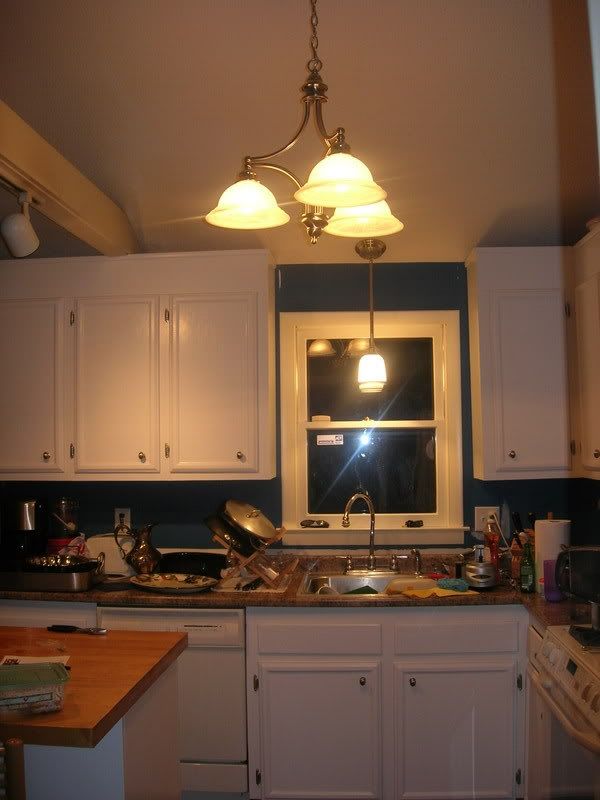 Labels: cabinet refinishing, kitchen remodel