The radiator saga continued
Today....drumroll please...we finished sandblasting the last radiator!! This last radiator went through 7 bags of sand and we didn't get all of it off-but 350 lbs of sand I think are quite enough-the temperatures aren't going to be warming up much until March or April. (though we could dream). The paint on the last radiator was quite determined to stay on-pressure washing wasn't as effective, neither was stripping (though both helped). I jumped to the sandblasting much earlier in the game. The last radiator was also the biggest-8 columns versus the 5 or 6 column others.
We also primed, and painted the radiator-stainless steel our ultimate color choice.
Finally, we used the hoist again and brought the last radiator up to the second floor. I'm happy to report that we didn't take out the electrical service, nor the side of the house while transporting the radiator. Much more calming for it to be on the second floor now though.
Now, we just have to figure out the hooking up part. The issue is that since we added new subfloor, cork (for sound absorbtion), and new hardwood, the floor levels are different than when we took them out.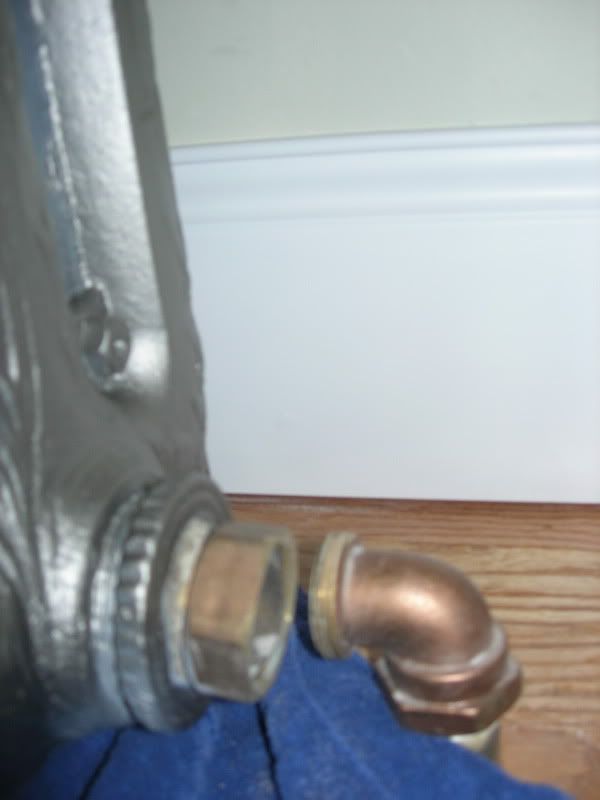 Next weekend, we will play the "how much could we pull the pipes up" game, and ultimately, we might need to switch out some of the pipe for new ones. But, that's next week. The fact that we have all new flooring makes reinstalling the radiators more challenging because we now really care what happens to the floors.
Glenn had to work a bunch today on his "real job," so radiator hooking up did not happen. We have disconnected and reconnected the vast majority of our radiators, so we will have that working with us next week.
Oh, here's the stainless color: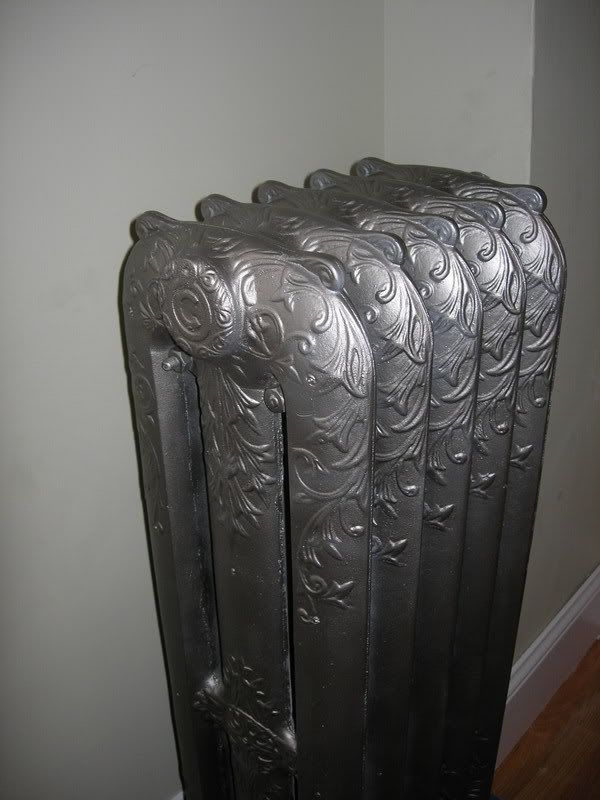 Labels: hoist, radiator paint, radiators, sandblasting