Our Bedroom
We have officially finished our very first room in our portion of the 2 flat!! Of course, we've been living there, and had tenants, so other rooms are liveable (ie. our completely working kitchen). But, this is the first room that has all its paint, flooring, and MOLDING. We even have upgraded our vinyl blinds to honeycomb top down/bottom up blinds.
Our dressing room is mostly finished, but we sometime in the near future will install a more comprehensive closet system.
So, without further ado...the befores:
To sumarize what we did, we put drywall up on the ceiling, selectively removed plaster, skim coated some plaster, installed molding, painted, pulled up all the flooring, added insulation, leveled the floor, added carpeting, added outlets and a circuit, added multimedia outlets, installed lights on either side of the bed with dimmers, installed a ceiling medalion and ceiling light fixture.
And, the afters: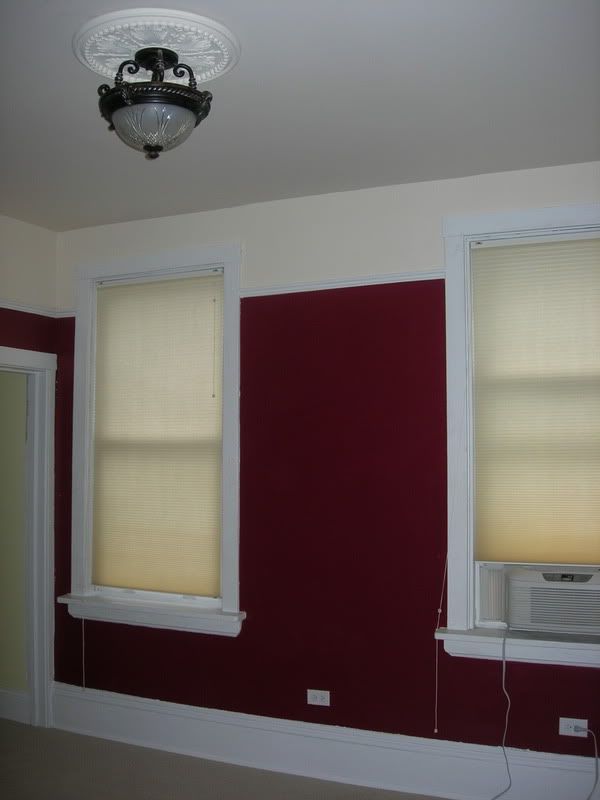 Labels: bedroom